Looking Back on 2020 | XINGYUN
Looking back on 2020, the spread of the epidemic has significantly depressed global trade. With the resolute implementation and arrangement of China, the national economic operation gradually returned to normal and the growth momentum of consumption continued to recover. While, the trend of online consumption replacing offline consumption is obvious, and new forms of business represented by cross-border e-commerce have released huge development potential.
In this year, XINGYUN seized the opportunity of the era of great consumer change, based on the positioning of "Comprehensive Global Commodities Service Platform", XINGYUN continuously accelerated the transformation and upgrading of the enterprise, and created more value for the world.
01
XINGYUN And Pinduoduo Opened the Live Streaming of Bonded Warehouse
In 2020, live streaming e-commerce become a new trend, with more than 20 million live streaming events in the whole year. Xingyun united Pinduoduo to open the live streaming of bonded warehouse.
In order to ensure consumers' demand for imported products during the epidemic period, Pinduoduo and Xingyun came to Yiwu Bonded Logistics Center in Zhejiang Province on April 2nd. And witnessed the customs clearance process of overseas online shopping products with millions of audiences through the official live streaming.
On October 20th, Pinduoduo and Xingyun came to Yiwu comprehensive bonded zone again and opened the live streaming of Xingyun Yiwu bonded warehouse. More than 250,000 customs view the whole process of bonded warehouse delivery and purchased global good goods online.
02
Fight Against the Epidemic, Demonstrating the Social Responsibility
During the epidemic crisis in the first half of 2020, Xingyun fight against the epidemic. With the global procurement and logistics system, Xingyun supports Hubei province in the global emergency procurement of epidemic prevention materials.
On April 20, Xingyun Group and Air New Zealand adopted the mode of "passenger transfer" to provide transportation for key imported trade materials, and set up more reliable and favorable logistics support platform service for epidemic prevention and control.
In addition, Xingyun actively organized employees to donate blood, which received a certificate of gratitude from the blood center of Shenzhen.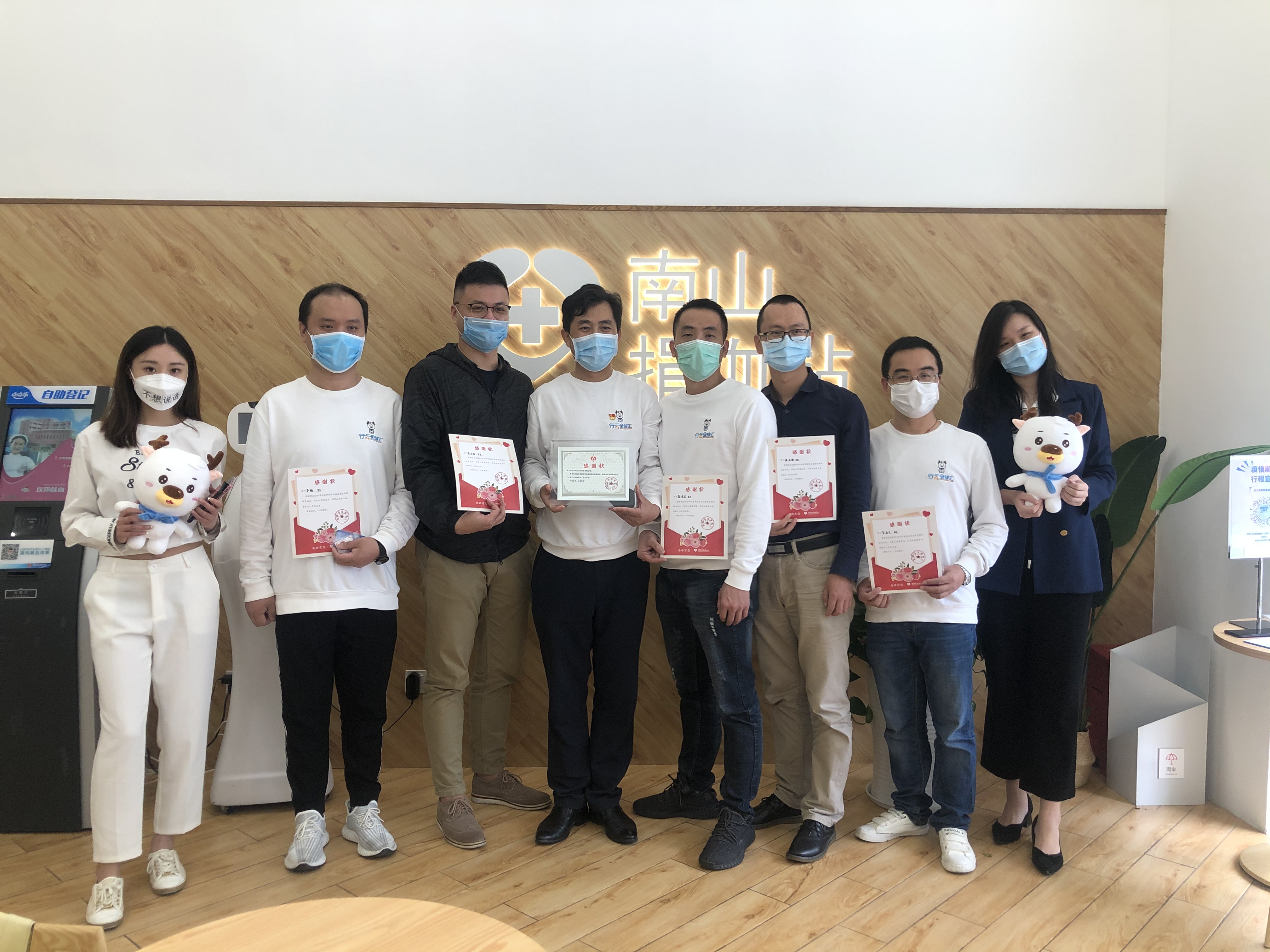 03
Marks the Fifth Anniversary of Xingyun Group on May 25, 2020
After five years of rapid development, Xingyun Group has grown into a leading enterprise in the cross-border e-commerce industry and a new economy unicorn. At present, Xingyun has more than 1000 employees around the world. In the process of development, it has formed the operation pattern of dual headquarters in Shenzhen and Hangzhou, and has 135 cooperative and self-operated warehouses around the world.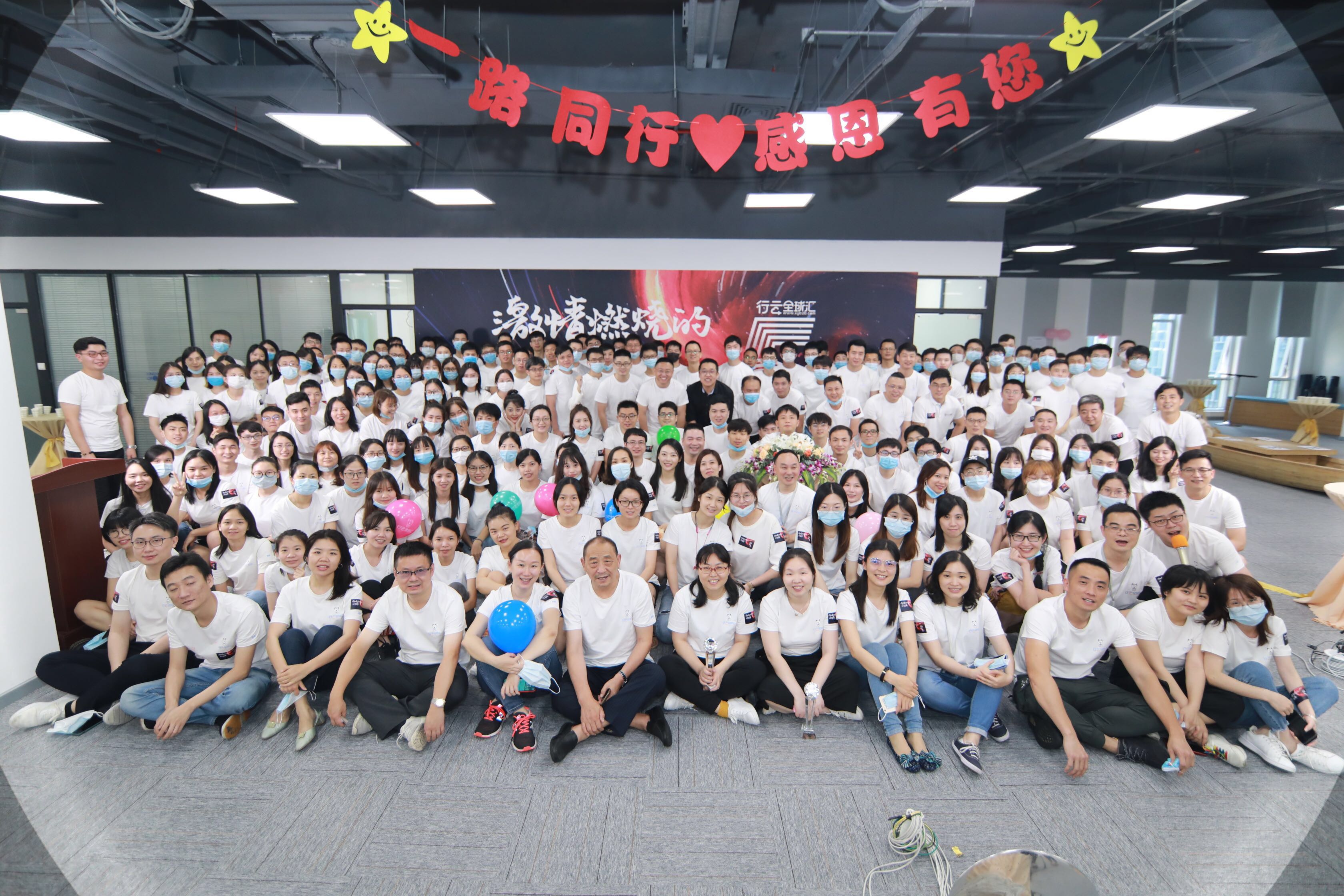 04
Brand Upgrade of Xingyun Group
In June 2020, based on the business evolution of the enterprise, Xingyun completed the brand restructuring and upgrading, and the brand of "Xingyun Global" was officially upgraded to "Xingyun Group". With this collectivization upgrade, the business of Xingyun has gradually implemented the platform-based operation. The original "Xingyun Global" has been reorganized into the group's supply chain service center, which is one of the business segments of the group.
In August 2020, Xingyun Group announced the upgrade of corporate culture and confirmed the strategic direction of the Group after the brand upgrade. The mission of Xingyun Group has been upgraded from "making cross-border business easier" to "making global trading easier", and its vision has been upgraded to "to be the most valuable platform for global commodities". Its business philosophy is "customer first", and its core values have been upgraded to "integrity, kind-hearted, passion, humility and innovation".
The brand upgrade and corporate culture upgrade of Xingyun means that Xingyun will march to a new journey with a new image. In the future, Xingyun Group will become a truly global e-commerce supply chain company.
05
Business Territory Expansion, Step into the Next Level
In this year, with the rapid development, Xingyun Group continuously expanded its business territory and carried out cross-border e-commerce business in more cities.
On July 28, the Suzhou subsidiary of Xingyun Group was invited to attend the launch ceremony of Suzhou Intelligent Manufacturing Service Industrial Park. At the meeting, the "Xingyun Cross-border E-commerce Project" was officially signed, marking the official entry of Xingyun Group into Suzhou Intelligent Manufacturing Service Industrial Park.
On November 18th, Xingyun Group signed a cooperation intention agreement with Sichuan New Channel Logistics Investment Group Co., Ltd. Carrying out further cooperation around cross-border e-commerce business.
At present, Xingyun has more than 1000 employees, with the addition of new employees, the office space of Xingyun has been continuously expanded. In May 2020, the office of Xingyun was expanded to 5th Floor, Block A, Building 4, Software Industry Base, Nanshan District, Shenzhen.
On October 16th, the housewarming ceremony of Xingyun International Trading (Zhejiang) Co., Ltd, a wholly-owned subsidiary of Xingyun Group, was successfully held. The new office is located on the 14th and 15th floors of Yuesheng International Center, Qianjiang Century City, Xiaoshan District, Hangzhou.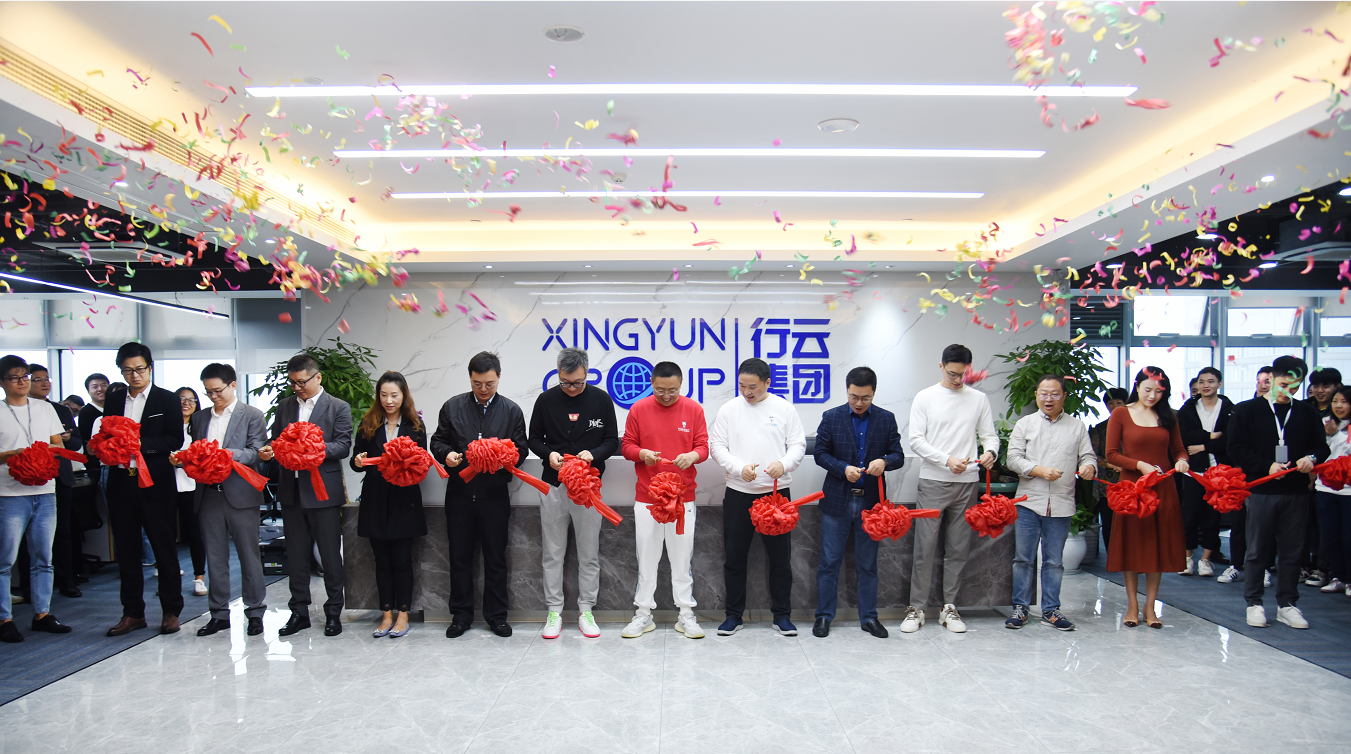 On October 23, the Logistics Company of Guangzhou Branch of Xingyun was officially opened, marking another new journey on the strategic layout chart of Xingyun.
06
920 Product Release Conference
On September 20, 2020, the Cross-border E-commerce Import Industry Forum Cum XY- Financial Release was successfully held. At this forum, Xingyun Financial, a brand of Xingyun Group, launched two data enabling products, enabling financial institutions to achieve two-way access to cross-border ecological enterprises through technology.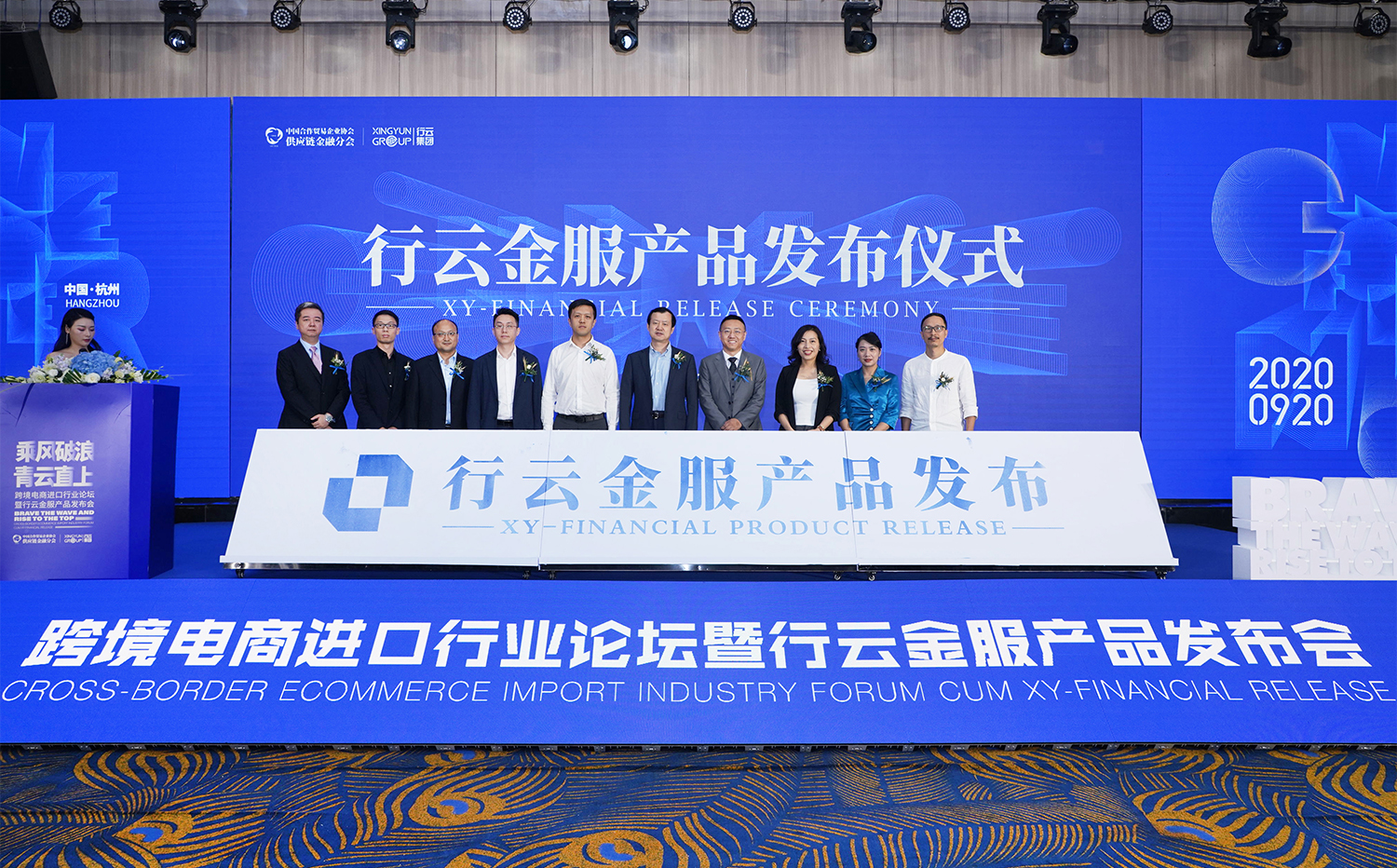 07
Round C Funding
On September 24, 2020, Xingyun Group announced the completion of a $200 million C round of financing. This round of financing was jointly led by Taikang Life, Highlight Capital and UMFofs Capital, followed by 5Y Capital, Hidden Hill Capital, C&D Emerging Capital, Focustar Capital and Pantheon Asset, and the old shareholders Matrix Partners China and Source Capital, etc.

08
Business Development
In this year, Xingyun Group has signed contracts with The Pure Lotus of South Korea, TSURUHA Group of Japan, and Capriora from New Zealand. Xingyun is committed to building a fast track for global famous brands to enter China.
In July, Xingyun signed a strategic partnership with South Korean beauty brand The Pure Lotus.
In October, the Japanese subsidiary of Xingyun Group signed a business cooperation agreement related to cross-border e-commerce with Tsuruha Group of Japan to jointly explore a new cross-border e-commerce marketing model under the Chinese WeChat ecosystem.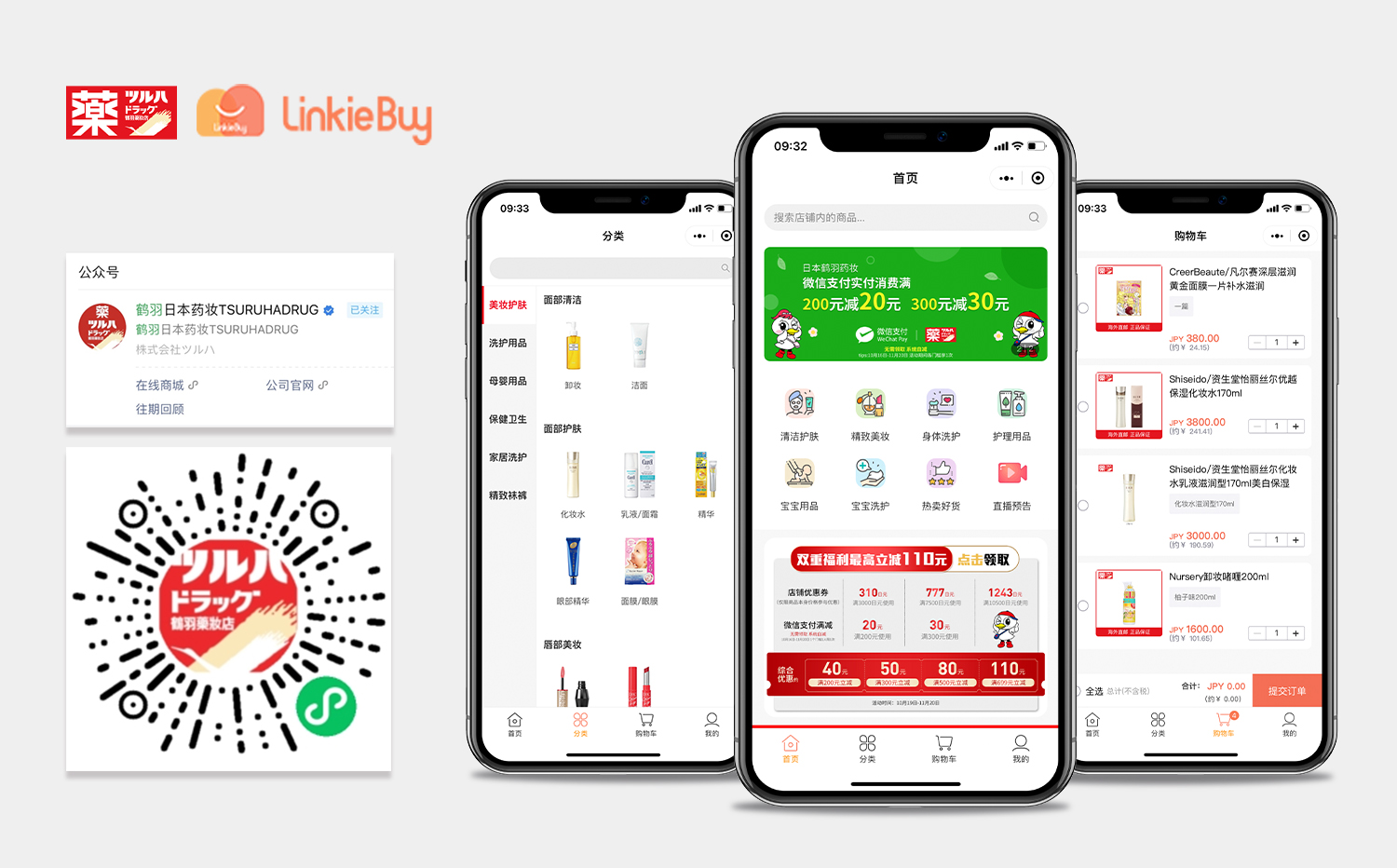 In November, Xingyun Group held a strategic signing ceremony with Capriora, a well-known nutrition brand in New Zealand.
09
Growing Reputation and Becoming the Industry Leader
In this year, Xingyun Group has received high attention and recognition from the government and media, and has won more than 30 awards and honors, such as National High-tech Enterprise, Unicorn for New Economy , Shenzhen Top Brand, №63 of Shenzhen Top 500 Enterprises , Top 50 High-tech Companies in China 2020.
On June 29, the "CHINA BUSlNESS NEWS" column of CCTV-2 made a related report on the development of cross-border e-commerce under the epidemic situation. Xingyun Group was interviewed as an excellent cross-border import enterprise.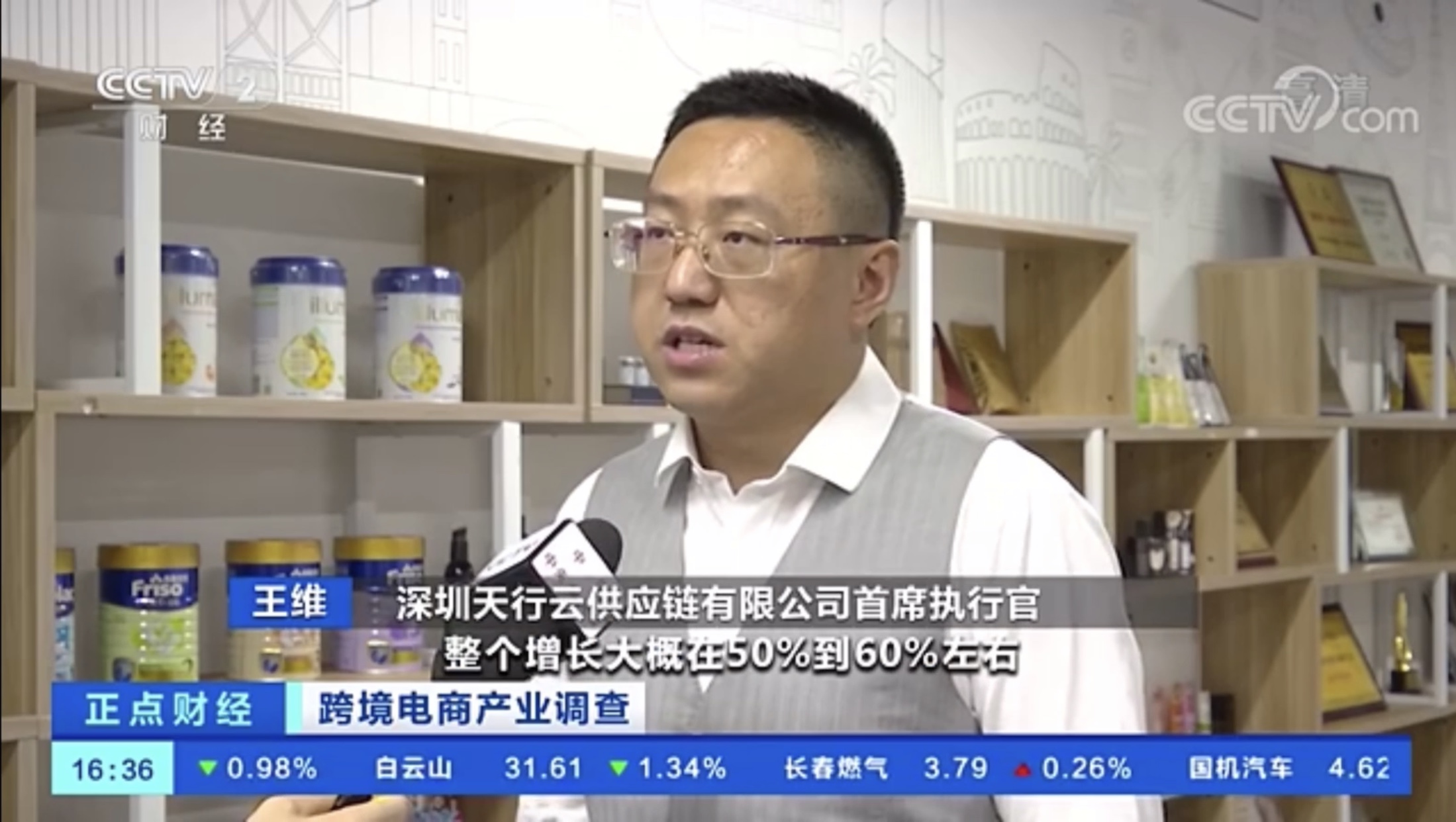 10
Leading Figure
In this year, Billy, founder of Xingyun Group, was awarded the "Top 10 Innovators", "Outstanding Figure of Social Responsibility", "Top 20 Innovative Leaders in Shenzhen 2020", "Top 100 Industry Leaders in Shenzhen", "Top 50 Best New Economic Leaders in 2020" and so on.
In this year, Billy was invited to attend the "2020 Cross-border E-commerce and Trade Digital Development Forum", "The Third JIEMIAN Cailianpress Annual Conference", "The First China New Media Marketing Summit" and "The 7th Global Shenzhen Entrepreneurs Convention" to discuss the development trend of the industry with many well-known entrepreneurs in the industry.
On December 28, Billy was invited to attend the 7th Global Shenzhen Entrepreneurs Convention, focusing on new consumption trends and discussing brand innovation under the new economic situation together with many entrepreneurs.
Looking back on 2020, Xingyun is braving the wave. Looking forward to 2021, Xingyun will rise to the top. In 2021, Xingyun will continue to uphold the mission of "making global trading easier" and become the most valuable platform for global commodities.