Introduction
Founded in 2015,Xingyun Group now has been a global internet e-commerce leader and a leading comprehensive services platform for global commodities in China. With more than 3,000 employees worldwide, Xingyun now has deployed a multi-headquarters operation pattern in Shenzhen, Hangzhou, Shanghai, Hong Kong and Singapore. With 5 years sustainable development, Xingyun has grown into a new economic unicorn, establishing joint-stock companies in 72 countries and 1 region around the world, including Germany, Japan and Australia.
The Group provides a full-link cross-border commodity integrated service that integrates brand services, imported commodity agency services, supply chain trade financing services, and cross-border logistics services. The entire cross-border supply chain service constructed by the Group has formed a closed loop for upstream, midstream and downstream transactions, which can help brands and imported retail channels to be efficiently connected, simplifying the transaction process and communicating resources. At present, Xingyun Group has obtained investment from Eastern Bell Capital, Matrix Partners China, YF Capital, GSR United Capital, Taikang Insurance Group, 5Y Capital, China SME Development Fund, HighLight Capital, United Media FoFs, Crescent Point and other institutions.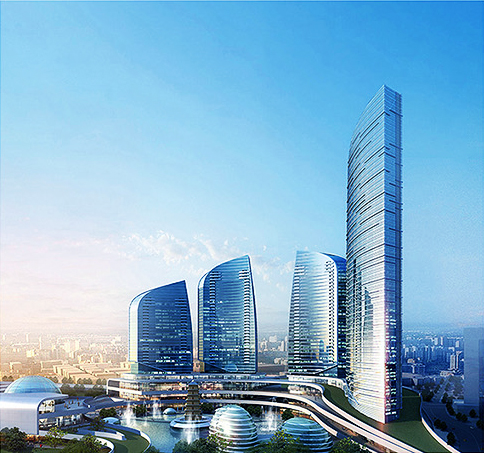 350000+

Online And Offline Retailers
At present, Xingyun Group has direct mining branches in Europe, America, Australia, New Zealand, Japan, South Korea and Southeast Asia. It has 120 overseas Chinese delegations and abundant chambers of commerce resources in more than 40 countries and regions, more than 3,000 overseas brands and more than 150,000 selected quality goods, with 160 cooperationap and rivate warehouses in the world, serving more than 350,000 online and offline retail stores in China.
Brand Services
Based on the industry precipitation and brand operation experience in cross-border trade,XINGYUN cuts into brand agency services to help overseas brands achieve double sales of brandsales and value, and helps brands quickly realize the rapid distribution of all channels and quicklyachieve growth from 1 to N.

Management Middle-end System Services of Xingyun Global Supply Chain
The group's "Xingyun Global" cross-border e-commerce platform is a leading domestic procurement and wholesale platform for imported commodities. Relying on overseas brands and suppliers, Xingyun Global provides a complete back-end supply chain for cooperation channels, including procurement, A series of services from overseas to domestic logistics, packaging and sorting of warehousing, customs declaration, return and exchange. The main categories of the platform include: maternal and child commodities, cosmetics, food and healthcare products, daily necessities, clothing, shoes and bags, etc., and are committed to providing full-link cross-border commodity comprehensive services for practitioners in cross-border industries.

Cross-border Logistics Services
Based on the group's cross-border trade business, it cooperates with domestic and foreign logistics dealers and warehousing infrastructure partners to launch cross-border goods from overseas to domestic through logistics and customs clearance, and finally complete the service of cross-border commodity transactions.

Supply Chain Trade Finance Service
XINGYUN began to develop supply chain trade and financing services in April 2017, focusing on providing a complete set of supply chain solutions based on the import cross-border e-commerce industry, and providing suppliers with supply chain trade financing, modern logistics, e-commerce platform system, international freight forwarding and other whole-chain solutions. In the supply chain trade financing sector, Xingyun Global has served more than 100 imported cross-border e-commerce companies, and has provided accumulative procurement services of more than 5 billion yuan, which has helped many potential imported e-commerce sellers achieve doubled sales performance. Form a comprehensive imported cross-border e-commerce service platform with a broad user base and industry reputation.

In March 2019, based on its strong strength, forward-looking cognition and leading position in the development of supply chain finance industry, XINGYUN initiated the establishment of Supply chain Finance Branch of China Cooperative Trade Enterprises Association and served as the chairman unit. We hope to create a market environment of fair competition and mutual assistance for the supply chain finance industry in Shenzhen by relying on collective strength, mutual assistance from enterprises, self-regulation and support from the government. Create industry pioneer, lead supply chain finance enterprises to go abroad, to the world!
Adhering to the enterprise spirit of integrity, professionalism and innovation, XingYun Group provides the highest quality and perfect one-stop cross-border supply chain services for Chinese import industry practitioners, and realizes its corporate vision of becoming the most valuable cross-border commodity comprehensive service platform. After 5 years of hard work, it has achieved remarkable results. In the future, the Group will seize the opportunity to accelerate the process of internationalization, achieve leapfrog development of economies of scale, and become a leading domestic integrated cross-border commodity service company with international competitiveness.
The original intention of the group is to enhance its own value and social value!