Introduction
Founded in 2015, Xingyun Group is a leader in global B2B e-commerce service platform. Xingyun now has more than 3,000 employees worldwide and has built a multidivisional structure consisting of Shenzhen, Hangzhou, Shanghai, Hong Kong, and Singapore. Xingyun has set up subsidiaries in 72 countries and one region globally, including Germany, Japan, Australia, etc.
Xingyun Group provides global channel operation, distribution, and cross-border business services and has created a comprehensive global commodity service system integrating overseas service, brand service, distribution channel service, and cross-border logistics service to help the flow of global commodities. At the same time, Xingyun Group has built a "Xingyun Global" supply chain system, which consists of "logistics, business flow, capital flow, and information flow" and uses the business central platform and data central platform to build a closed-loop operation system, enabling efficient business innovation.
Currently, we have received investments from more than 30 top-tier capitals, including Eastern Bell Capital, Jingwei Venture Capital, Yunfeng Fund, GSR United Capital, Taikang Life Insurance, Wuyuan Capital, National SME Development Fund, HighLight Capital, Shanghai Zhongyuan Capital Management, and Crescent Point.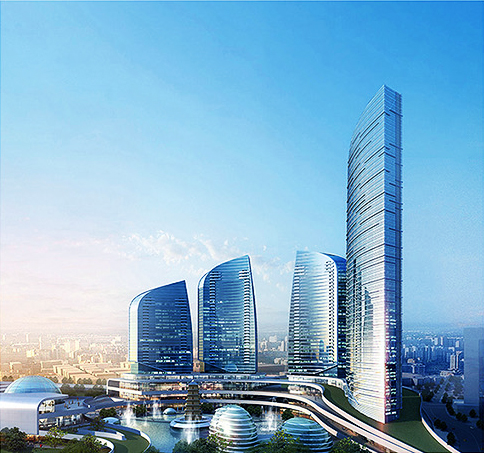 500000+

Online And Offline Retailers
At present, Xingyun has provided digital supply chain services for nearly 500,000 online and offline small and medium-sized retailers with about 3,000 domestic and international brands and nearly 150,000 SKUs. By establishing digital connections with nearly 170 logistics centers, commodities can reach hundreds of millions of consumers on more than 200 e-commerce platforms.

International Business Service
Aiming at the new infrastructure of global consumer goods trading, our digital supply chain service provides one-stop export order fulfillment services and global omnichannel distribution system resources for clients. We provide 369 kinds of solutions for global goods distribution, end-to-end order fulfillment service, online brand operational outsourcing service, local offline omnichannel distribution service, brand promotion service, one-stop logistics solution, and customer service. We help reduce costs and increase efficiency, improve the flow of Chinese brands and promote brand value. Our business covers 72 countries and 1 region worldwide, serving 70% of the total global population and covering about 83% of the global GDP.
Brand Promotion Service
Xingyun Group has built a one-stop solution that incorporates operation, marketing, distribution, and implementation, providing services such as brand operational outsourcing service, new media & digital marketing, omnichannel sales management, and digital distribution and implementation for clients at different stages and with different demands.
Distribution Channel Services
Xingyun Group has built an omnichannel distribution channel, which has covered traditional channels, new viewership from live e-commerce, community group buying, small and medium-sized business support, etc. The online distribution network covers more than 200 domestic e-commerce platforms, more than 100 live broadcast partner organizations, and more than 1000 influencers and KOL; offline marketing covers more than 160,000 stores across 106 cities.
Cross-border Logistics Service
Based on our cross-border trading business, we build a logistics service that covers the entire industry chain of cross-border storage. Together we build a new Internet logistics model, and develop exclusive logistics and warehousing solutions to meet individual needs. Xingyun unites domestic and international logistics service providers and warehousing infrastructure partners, laying out more than 170 warehouses globally, with a total area of 1.3 million square meters, connecting air, ocean, railway, and land logistics channels, more than 200 routes reaching 72 countries and one region.
In the future, Xingyun will focus on industrial ecology and technology services to empower global commodities to reach every retail end, increase value for industries, and simplify global trading.